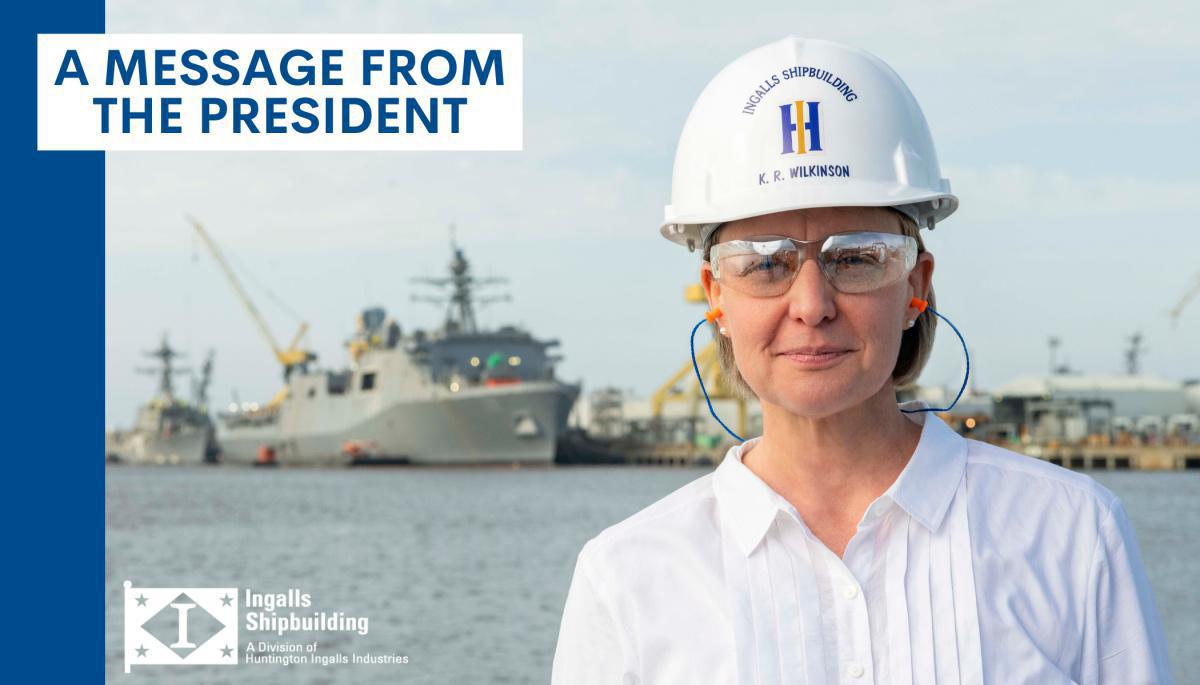 Building Our Legacy
Fellow Shipbuilders,
Keeping ourselves and each other safe is important to our families, one another, our customers and the country. As we continue to execute our significant backlog and enter into new contracts in the coming years, we will continue to bring new shipbuilders to our team. Ensuring that our efforts in the important area of safety are world class is critical to the health of our shipyard community as well as the sustainability of our enterprise. Each of us has a continued role to play as we move forward together.
Likewise, the quality and reliability of our products has never been more important as we support the Navy and Coast Guard in responding to new threats around the world. Every time we sign a document, either as individuals or as an organization, we give our word by virtue of that contract to provide a sound and capable product to our customers and the nation. We must never allow cutting corners to become part of the DNA of our organization.
We are who we are as individuals, and we each bring something different to be leveraged toward our common objective. Our goal is to always be the best shipbuilders in America. But our competitors have this goal too. Every day we have the opportunity to make choices to further enable progress toward that goal or ones that can set us back. These decisions are entirely within our control, and the shipbuilders that came before us created a legacy that is now ours to continue.
As shipbuilders, this legacy is more than the ships that will be erected, launched and will sail away from Pascagoula. It is about the community we build, the families we raise, the pride that we have and the next generation that we teach. It is also about continuing the Ingalls legacy that was entrusted to us – continuing to safely build ships of a quality that we stand behind, and to do so affordably and with the pride for which Ingalls is known.
I am honored to be a part of this journey with this group of shipbuilders. Let's show the world what we can do.
Sincerely,
Kari Wilkinson
President, Ingalls Shipbuilding